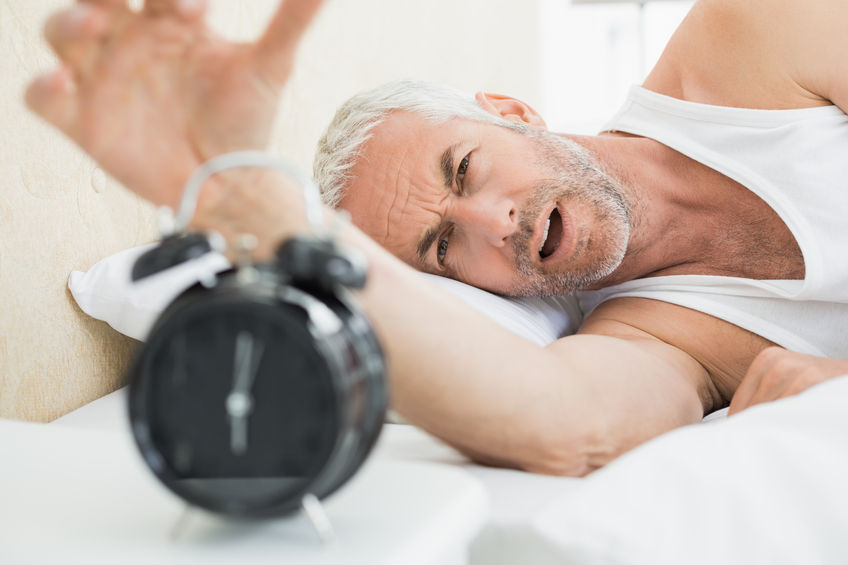 Poor sleep has been shown to increase serious health risks by numerous studies, but it may also be linked to longevity. According to a new study, insomnia symptoms could be a predictor for early death for older men.

The Huffington Post tells us that researchers from Brigham and Women's Hospital found that over their 6-year study period, older men who had insomnia symptoms, such as falling asleep or staying asleep, had an increased risk of dying from heart-related issues.
Data was collected from 23,447 men between 2004 and 2010, with none of the study participants having insomnia at the beginning of the study.
After adjusting for other potential risk factors including chronic conditions, lifestyle factors and age, researchers found that having trouble falling asleep raised the risk of dying from heart-related reasons over the 6 years by 55%, compared with men who didn't experience any insomnia symptoms. Having trouble staying asleep raised the death risk by 32%. During the study period, a total of 2,025 men died.
The findings strengthen previous research linking insomnia to an early death. A 2010 study found that men with chronic insomnia and who regularly slept less than 6 hours a night had a greater risk of dying over a 14-year period, compared to men who regularly slept more than 6 hours a night and didn't have insomnia.
No matter what type of insomnia a person has –trouble falling asleep, trouble staying asleep, or chronically waking up too early—there is a risk of health conditions, disease and early death.
Healthy living doesn't just include diet and exercise; sleep should be made a top priority as well. Be sure that you are getting the 7-9 hours of sleep every night that your body needs for optimal performance and a healthier you!